In a major speech outlining his approach to defence and foreign policy, the Labour leader said it was an "extraordinary question" to be asked whether he would countenance pressing the nuclear button.
While he said the party was committed to pursuing disarmament and had a policy of "no first use" of nuclear weapons, he would "do everything necessary to protect the safety and security of our people and our country".
Speaking at the Chatham House think-tank in London, Mr Corbyn cautioned against a "bomb first, talk later" approach to foreign policy.
He said the world was "more unstable than even at the height of the Cold War" because of a failed approach to international security, with botched foreign interventions making the world a "more dangerous place".
Video:
The Conservatives have accused Mr Corbyn, a former chairman of the Stop the War coalition, of being weak on defence and security – and he hit out at the way the issue was characterised.
"Too much of our debate about defence and security is one-dimensional, you are either for or you are against what is presented as 'strong defence', regardless of the actual record of what it has meant in practice," Mr Corbyn told the audience.
"Alert citizens – or political leaders – who advocate other routes to security are often dismissed or treated as unreliable."
And in the key part of his speech Mr Corbyn sought to shut down the Tories' line of attack, saying: "The best defence for Britain is a government actively engaged in seeking peaceful solutions to the world's problems. But I am not a pacifist.
"I accept that military action, under international law and as a genuine last resort, is in some circumstances necessary.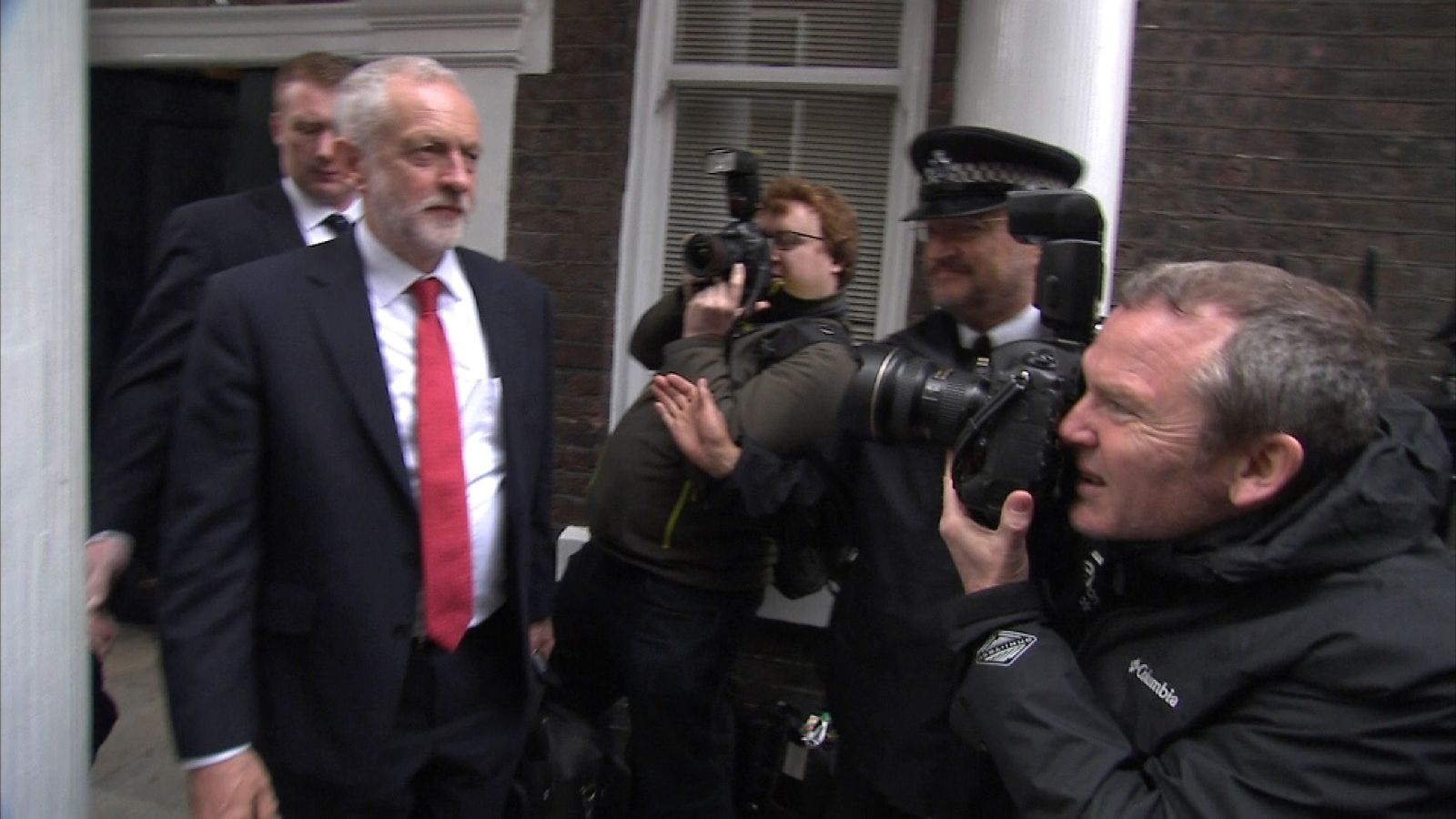 Video:
"But that is very far from the kind of unilateral wars and interventions that have almost become routine in recent times."
Mr Corbyn has previously made clear he would never authorise the use of nuclear weapons and said that if it were to ever emerge as a "real option" it would represent a "cataclysmic failure" by world leaders.
He said: "If circumstances arose where that was a real option, it would represent complete and cataclysmic failure. It would mean world leaders had already triggered a spiral of catastrophe for humankind."
In a wide-ranging speech, the Labour leader:
:: Criticised Theresa May for "pandering" to US president Donald Trump and said a Labour government would "not be afraid to speak our mind" to Washington
:: Condemned Mr Trump's administration for "recklessly" endangering global security through interventions in North Korea and Syria while opposing the nuclear deal Barack Obama struck with Iran
:: Said his party would work to halt the "drift to conflict" with Russia
:: Keep the NATO target to spend 2% of GDP on defence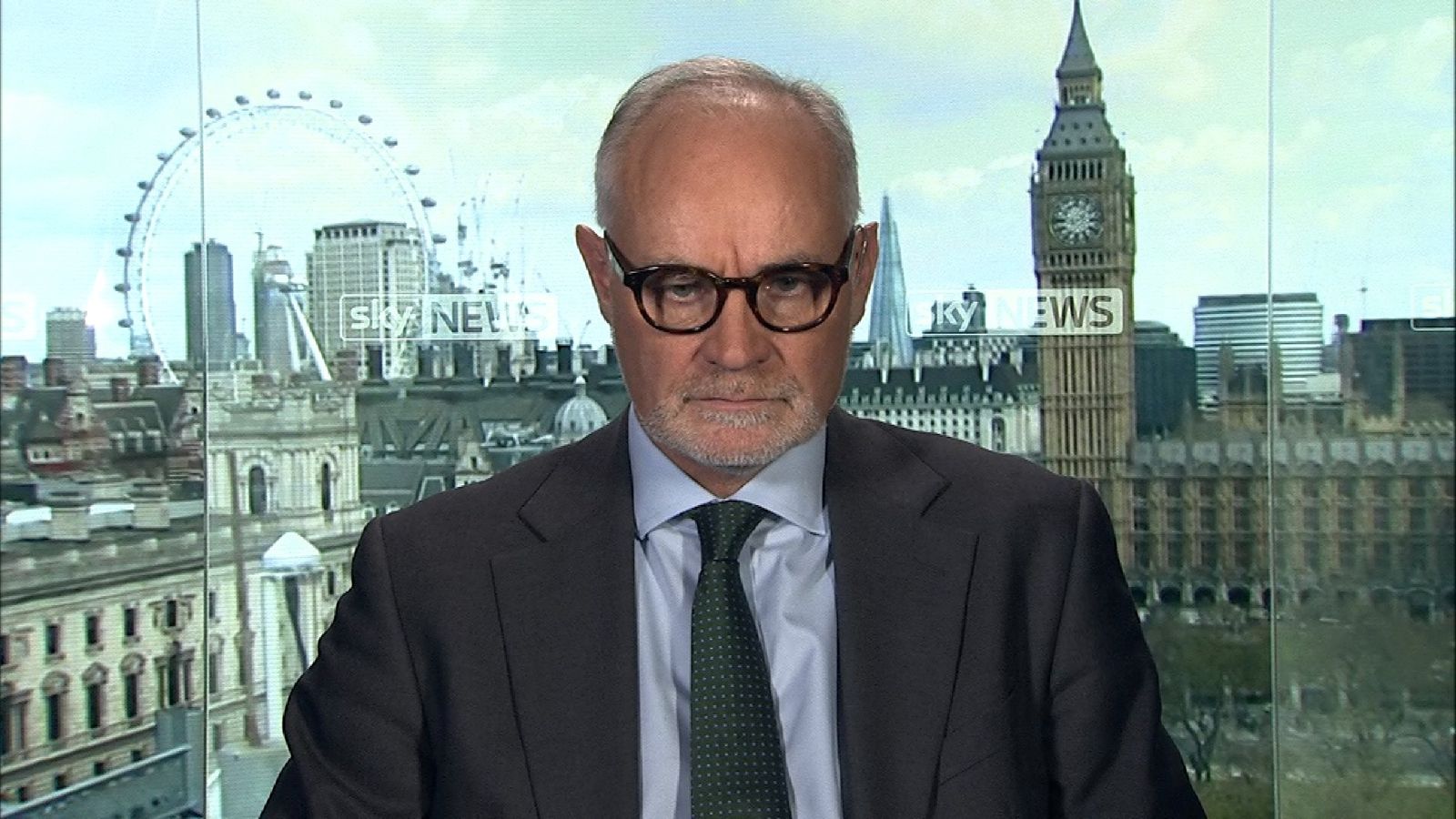 Video:
For the Tories, Foreign Secretary Boris Johnson dismissed Mr Corbyn as a "guy who has campaigned all his life to weaken the UK's defences".
Speaking during a Conservative campaign visit to an indoor market in Newport, south Wales, Mr Johnson said: "I am genuinely worried about some of the things Jeremy Corbyn stands for and believes in.
"This is a time of great uncertainty in the world. We have Russia causing all sorts of trouble in eastern Europe and elsewhere, not least Syria.
"We have a global threat from terrorism and we have to be firm, we have to support NATO and we have to have a very robust response to the threat of terrorism.
"Jeremy Corbyn is a guy who has campaigned all his life to weaken the UK's defences."
:: Follow every twist and turn of the election race in 'The Campaign with Sophy Ridge' on Sky News every weekday from 9pm.