In a bold move at the halfway point in the election campaign, the Prime Minister says she will fight for votes in all four corners of the UK and reach out to people abandoned by Labour.
But Jeremy Corbyn is making a speech attempting to persuade voters he is not soft on terror or going to war, insisting he is not a pacifist but pledging "no more hand-holding with Donald Trump".
Image:The Prime Minister meets voters on the campaign trail in Southampton
The Prime Minister's strategy is clearly aimed at persuading Labour voters in its heartlands who voted Leave in last year's EU referendum to back her on Brexit and give her a bigger Commons majority.
She is expected to say: "So far during this campaign, we have learned one thing about Jeremy Corbyn: proud and patriotic working class people in towns and cities across Britain have not deserted the Labour Party – Jeremy Corbyn has deserted them.
"Millions of people here in the north east of England, and across our country, have loyally given the Labour Party their allegiance for generations. I respect that.
"We respect that parents and grandparents taught their children and grandchildren that Labour was a party that shared their values and stood up for their community.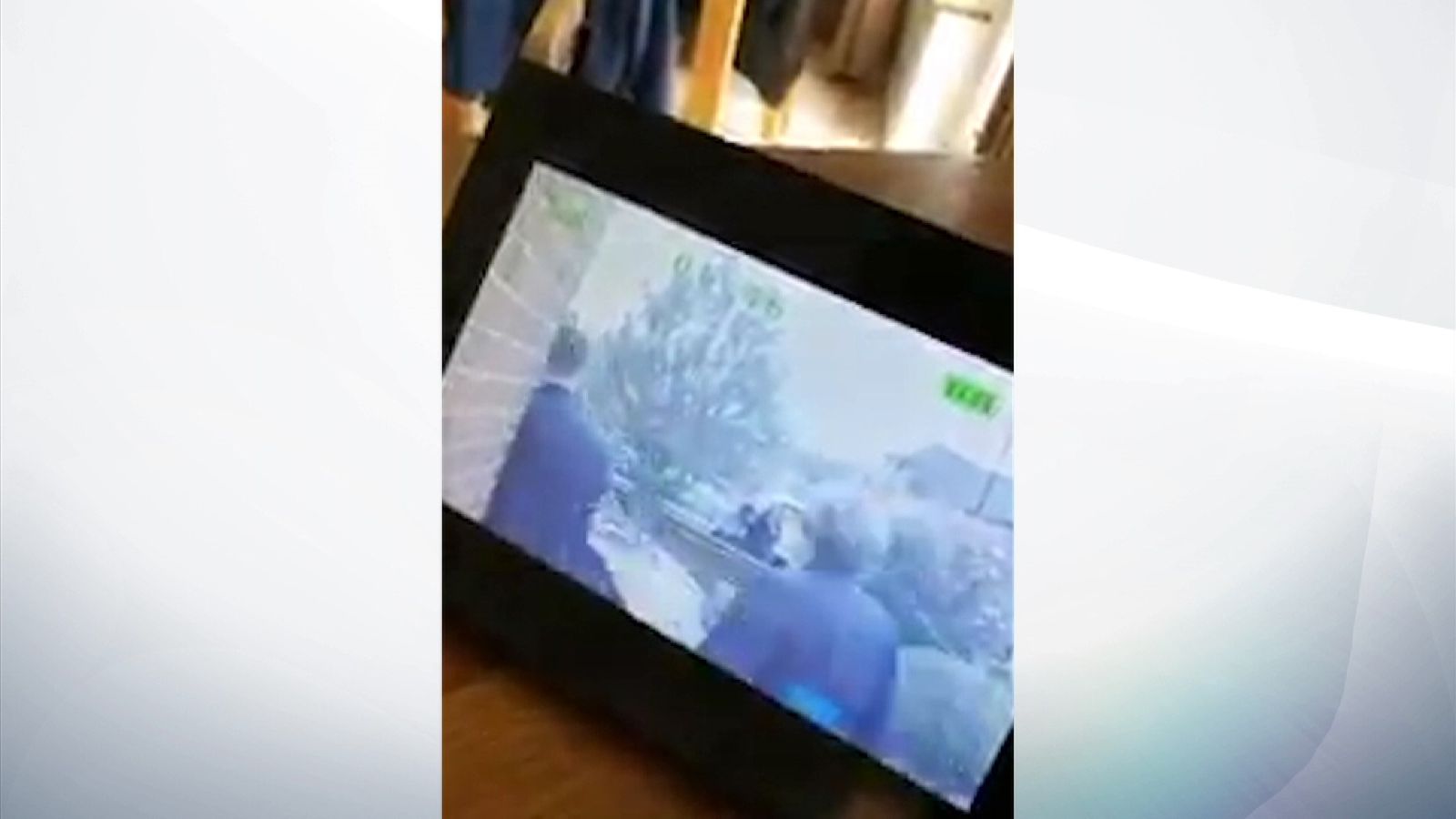 Video:
"But across the country today, traditional Labour supporters are increasingly looking at what Jeremy Corbyn believes in and are appalled."
She will add: "We have learned from the shambolic leak of his manifesto that at the heart of his plan is a desire to go back to the disastrous socialist policies of the 1970s.
"Labour voters are appalled because they see a leader who can't lead, a shadow chancellor who can't be trusted and people like Diane Abbott who can't add up…"
Mr Corbyn, a veteran opponent of nuclear weapons and military action, will attempt to reassure voters sceptical about his anti-war record.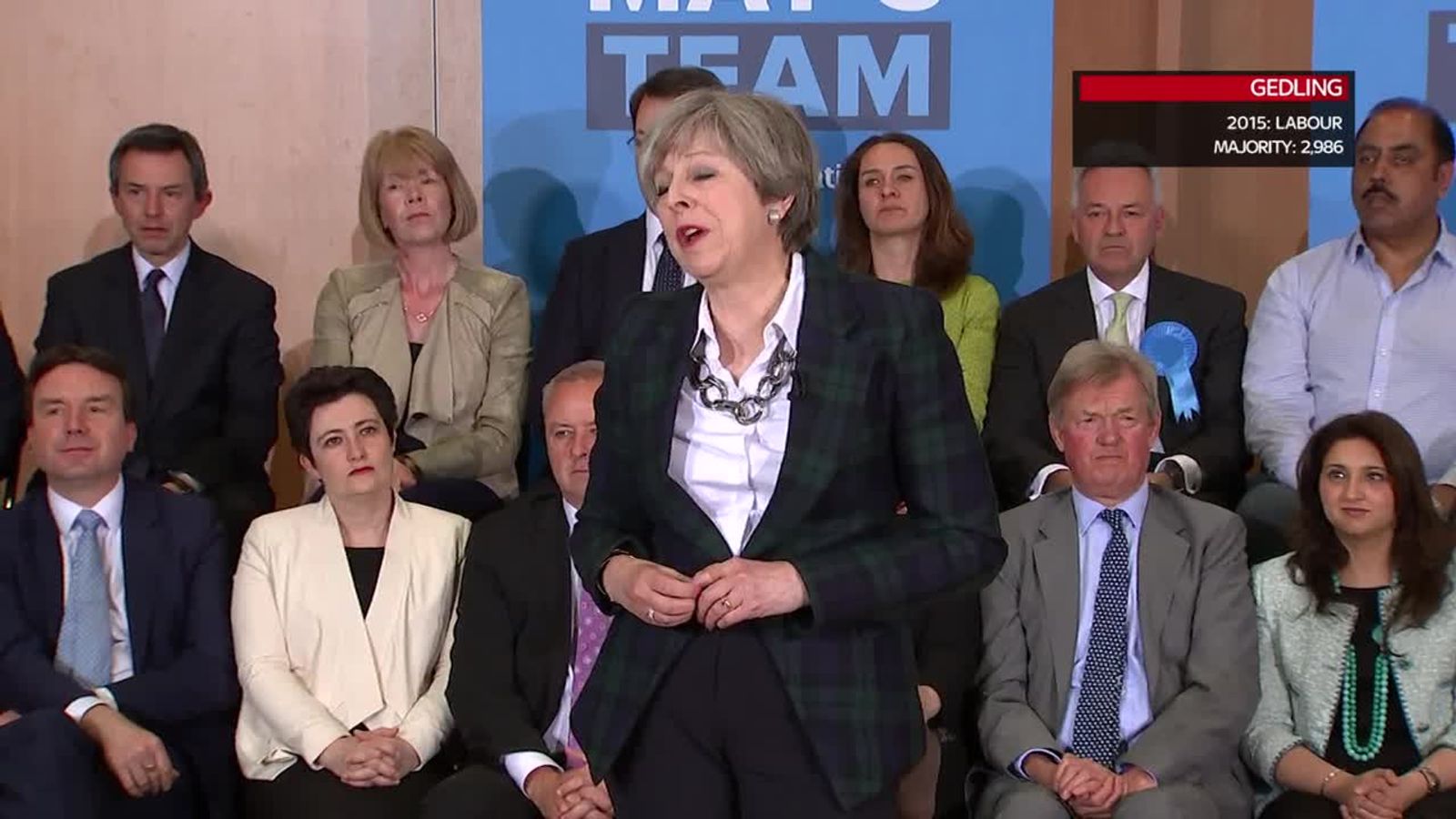 Video:
"If elected Prime Minister, I will do everything necessary to protect the safety and security of our people and our country," he will say.
"The best defence for Britain is a government actively engaged in seeking peaceful solutions to the world's problems.
"But I am not a pacifist. I accept that military action, under international law and as a genuine last resort, is in some circumstances necessary.
"But that is very far from the kind of unilateral wars and interventions that have almost become routine in recent times.
Video:
"Waiting to see which way the wind blows in Washington isn't strong leadership. And pandering to an erratic Trump administration will not deliver stability."
He will add: "Britain deserves better than simply outsourcing our country's security and prosperity to the whims of the Trump White House.
"So no more hand-holding with Donald Trump – a Labour government will conduct a robust and independent foreign policy made in London."
Mr Corbyn claims this is the fourth general election in a row to be held "while Britain is at war and its armed forces in action in the Middle East and beyond".
Video:
"The war on terror which lies behind these interventions has failed," he will say in a thinly-veiled attack on Tony Blair.
"They have not increased our security at home – rather the opposite – and they have caused destabilisation and devastation abroad.
"The 'bomb first, talk later' approach to security has failed. To persist with it, as the Conservative Government has made clear it is determined to do, is a recipe for increasing not reducing threats and insecurity."
Ian Lavery, Labour's national campaign chair, said voters in northeast England "won't be fooled by this farcical attempt by Theresa May to mask the damage her Tories have done".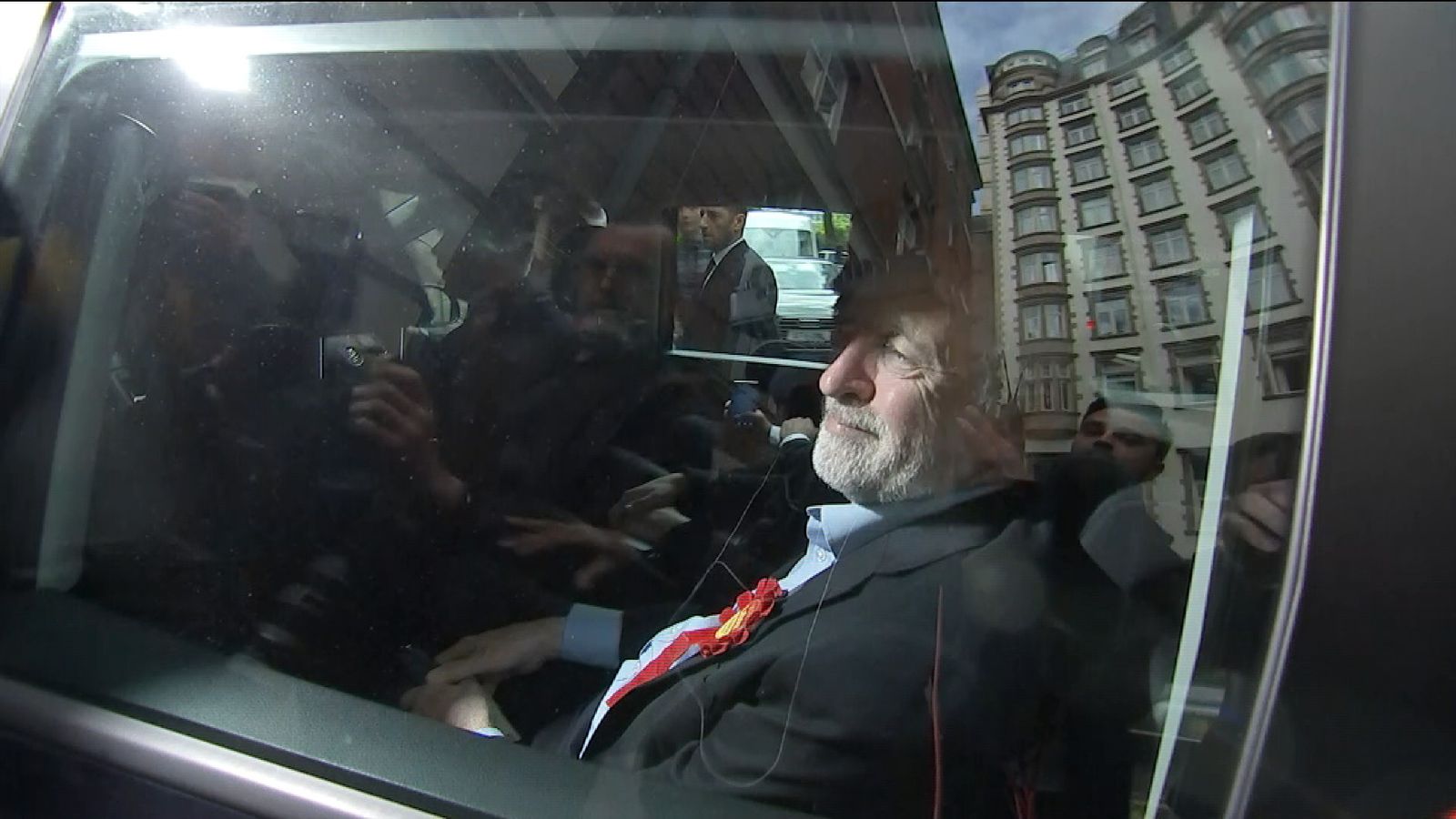 Video:
He said: "Under the Tories working families are set to be an average of £1,400 a year worse off, real wages are lower now than they were in 2010 and nearly six million people are paid less than the living wage.
"All this while the few at the top have been given tax breaks worth tens of billions of pounds."
Meanwhile, Armed Forces Minister Mike Penning said Mr Corbyn is "pretending he's got what it takes to keep us safe".
He added: "It's nonsense – we know he wants scrap Trident, abandon our allies and would rather talk to Daesh than strike its barbaric leader.
"We all want peace, but you can't take tea with terrorists who order attacks on innocent civilians on our streets."
:: Follow every twist and turn of the election race in 'The Campaign with Sophy Ridge' on Sky News every weekday from 9pm.