New housing estates with names like "Phoenix Park" have risen from the rubble of the site of the old Ravenscraig Steel plant which once employed 13,000 workers.
The plant was closed in 1992 and when its distinctive cooling towers were demolished a few years later, it seemed to herald the end of Scotland's major industrial era. Ravenscraig was deemed uneconomic but the local community blamed the Conservative government for failing to save it.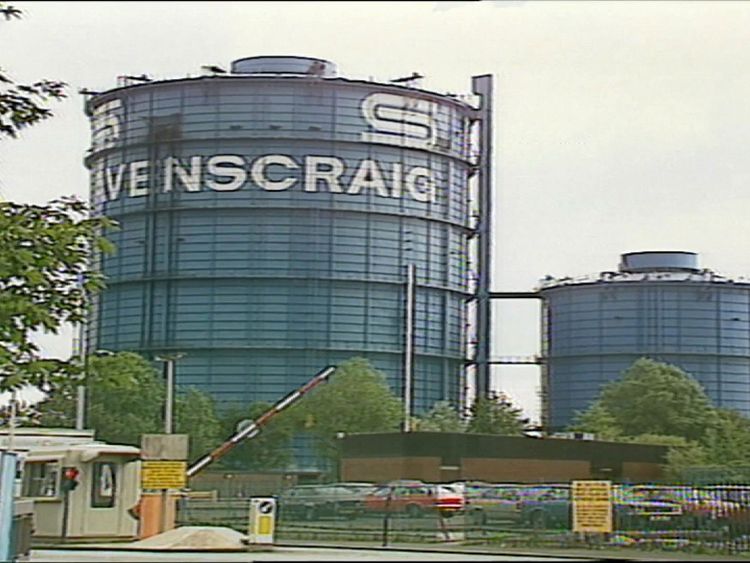 Image:The old Ravenscraig Steel plant
In 1997 Scottish Tories paid the price. Every single Conservative MP lost their seat; they've never managed to get more than one candidate elected in any General Election since. But this time the party has predicted it could win as many as a quarter of the country's 59 seats. The optimism comes from unexpectedly strong results in the local council elections.
Nathan Wilson, 23, wasn't born when Ravenscraig closed, but last week he was elected as a Conservative councillor for the area. The party went from zero to 10 seats on North Lanarkshire Council.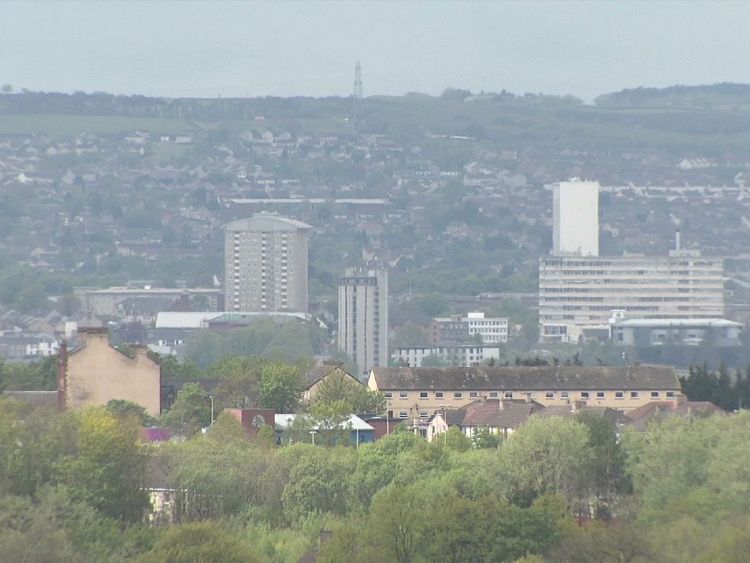 Image:Ravenscraig blamed the Conservative government for failing to save it
Councillor Wilson laughs as he recalls how he was dubbed "Tory boy" by one of his teachers at school. It wasn't intended as a term of endearment. He says the party has now broadened its appeal but its revival is largely due to the SNP's call for a second independence referendum.
Mr Wilson says everyone knows where the Conservative and Unionist Party stands on that issue.
"The dividing line now in Scottish politics is, if you support independence you vote SNP, if you're against independence you vote Conservative, and that doesn't leave a lot of room for the Labour Party."
Labour is a pro-Union party, but Jeremy Corbyn was ambivalent when asked about a second referendum saying it would be "absolutely fine" if there was a demand for it.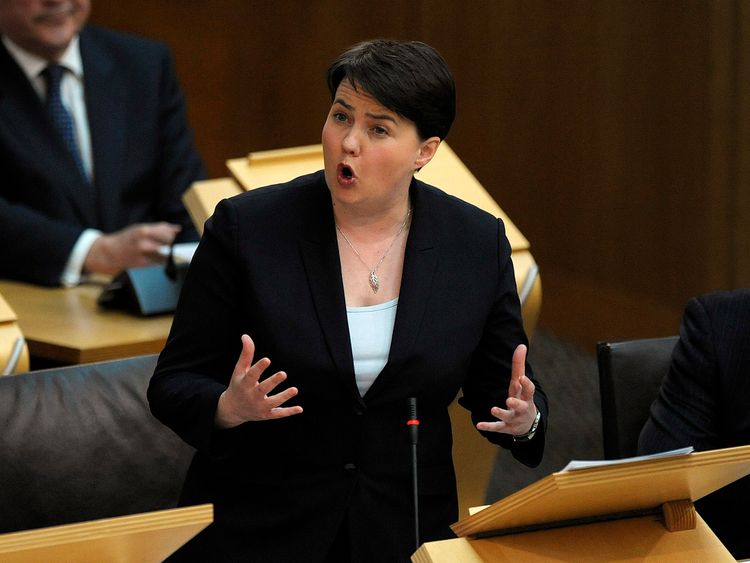 Image:Ruth Davidson has been credited for rejuvenating the Scottish Tories' fortunes
Alan Cochrane, a columnist with the Scottish Daily Telegraph, says even die-hard Labour supporters are confused about where the party stands on the biggest issue in the election.
"The Tories are winning the argument so far by saying look, if you don't want another referendum, and it was a very divisive period in Scotland, hugely divisive, and if people don't want to go through that again they're going to vote Tory."
The Conservatives have moved ahead of Labour in the polls in Scotland, and came second to the SNP in both the Scottish parliament elections, as well as May's local council elections. And while the SNP remains on course to retain most of the 56 Westminster seats it won in 2015, the Tory momentum delights party loyalists who endured some very dark years.
Image:Raymond Robertson, who was a one-term Tory MP, reflects on the changing tide
Raymond Robertson was a one-term Tory MP for Aberdeen South and recalls how they were abused and even spat at because of issues such as the poll tax. And after when they were driven from office, vilification was replaced by irrelevance.
He told Sky News: "We were left talking to ourselves, and for a politician there can be nothing worse, nothing more humiliating. You think you are making pronouncements which were earth shattering and nobody's bothered, absolutely nobody's bothered. We couldn't make a breakthrough and to be a Conservative, and I was party chairman at the time, it was so, so depressing."
He credits the party's Scottish leader Ruth Davidson for rejuvenating the party's fortunes, and says he's looking forward to this General Election campaign more than any other in his lifetime.