The DUP confirmed to Sky News that it has not yet agreed to back the Tories on a "confidence and supply basis" – but talks are continuing.
The party said: "The DUP today (Saturday) held discussions with representatives of the Conservative Party in line with Arlene Foster's commitment to explore how we might bring stability to the nation at this time of great challenge. The talks so far have been positive.
"Discussions will continue next week to work on the details and to reach agreement on arrangements for the new Parliament."
Earlier, Downing Street issued a statement saying the DUP had agreed to the principles of a proposal to support the Conservatives.
Such an agreement would see the Northern Irish party's 10 MPs support the Conservatives on crucial votes when Parliament returns next week.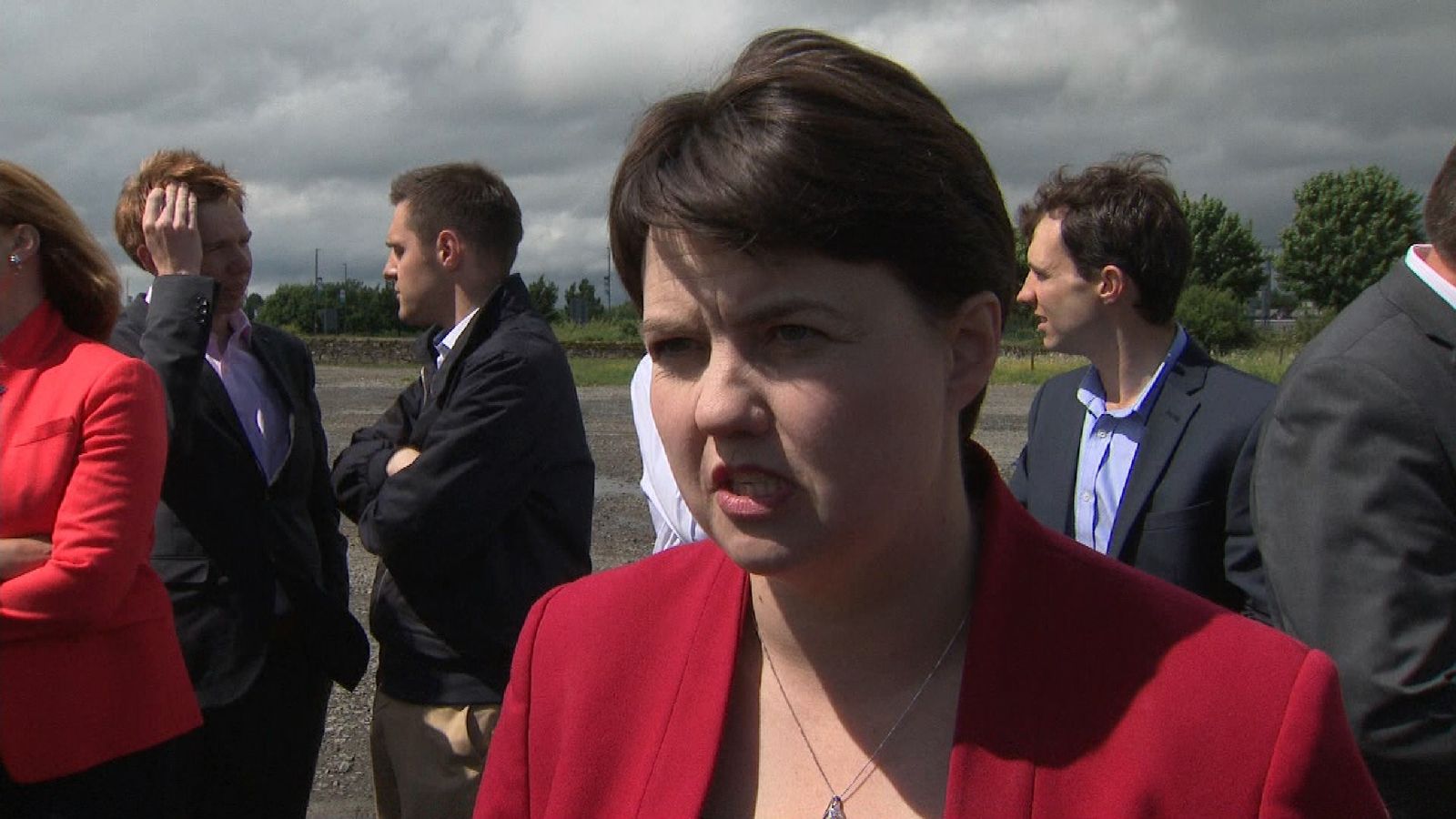 Video:
Prime Minister Theresa May had sent Gavin Williamson, her chief whip, to Belfast to lead talks with the party's officials.
Earlier, she had made clear of her desire to secure support from "friends and allies" in the DUP ahead of the Queen's Speech on 19 June.
An online petition demanding a Tory-DUP minority government is stopped has amassed more than 580,000 signatures, amid concerns over its stance on gay rights, abortion and the death penalty.
Meanwhile, Sinn Fein accused the DUP of betraying the interests of Northern Ireland – with Stormont leader Michelle O'Neill predicting a confidence and supply deal would "end in tears".
:: May's top aides resign over election result
Video:
Senior Tories have also expressed concern over the prospect of closer links with the DUP – with one MP, Sarah Wollaston, tweeting: "I will always oppose the death penalty & would resign if others imposed it. They won't.
"I will always support the right for women to choose & access safe termination of pregnancy & will oppose any change to the legislation.
"I will never agree to any dilution of LGBT rights. Creationism in schools? Hell no.
"If any of that is a condition of confidence and supply it simply won't work."
A "confidence and supply arrangement" is a far looser deal than a formal coalition or pact.
It would mean the DUP backing the Government on its Budget and prevent it being brought down by motions of no confidence, but could potentially lead to other issues being decided on a vote-by-vote basis.