Mrs May made a private visit on Thursday to speak to police and firefighters dealing with the aftermath of the blaze, but was not seen speaking to any of the families or residents affected.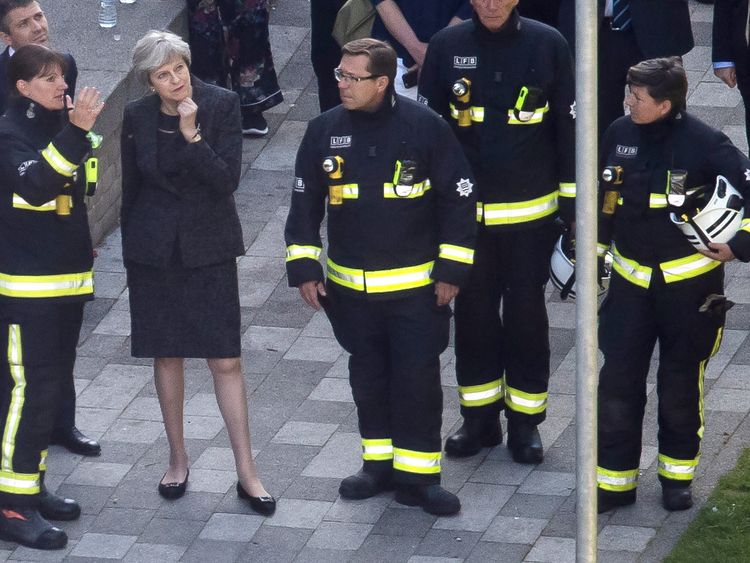 Image:Mrs May speaks to Dany Cotton, Commissioner of the London Fire Brigade, at the scene
Former Conservative Cabinet minister Michael Portillo said her meeting with the emergency services was "a good thing" but that she "should have been there with the residents".
"She wanted an entirely controlled situation in which she didn't use her humanity," he told BBC's This Week.
"The Prime Minister would have been shouted at by the residents, but she should have been willing to take that."
Former Labour deputy leader Harriet Harman said it was "not okay" for her not to have met survivors at the west London site.
In a message on Twitter, Ms Harman said: "Theresa May should have met Grenfell Fire residents. She should have been prepared to listen to them Not OK to speak at them via TV."
Good Morning Britain's Piers Morgan tweeted: "If it's true Theresa May didn't meet ANY survivors or relatives of the dead on her #Grenfell visit today, that's an absolute disgrace."
Green Wing actor Stephen Mangan wrote: "If Theresa May doesn't get how appalling not meeting the Grenfell residents looks/is, you'd think an adviser would point it out to her."
Cookery writer Jack Monroe tweeted: "People have been killed and May opts for a stage managed photo op rather than to hear from survivors, trauma victims, residents."
Downing Street aides said the purpose of Mrs May's visit was to get a briefing from emergency services and ensure that they had the resources they needed.
Mrs May later appeared on TV to announce a public inquiry into the fire and promise that those left homeless would be rehoused nearby.
During her speech, she said: "I want to reassure the residents of Grenfell Tower – all of whom are in our thoughts and prayers – that the Government will make every effort to make sure that they are rehoused in London and as close as possible to home."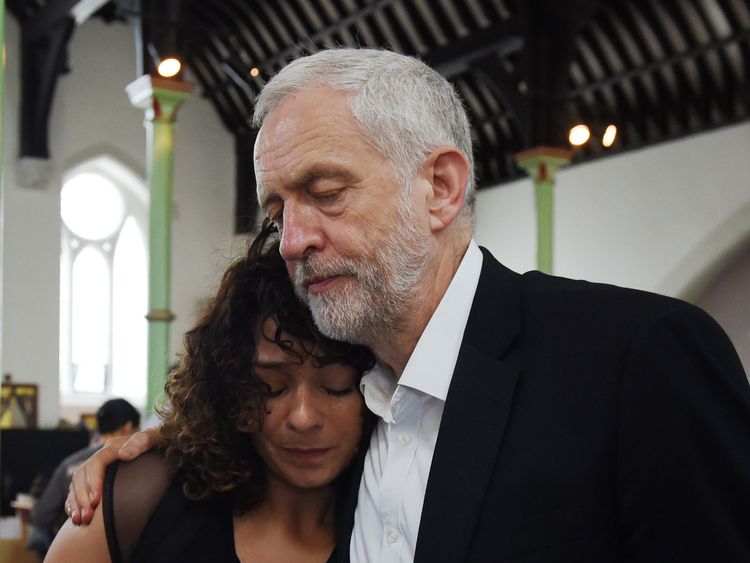 Image:Mr Corbyn comforts a resident at St Clement's Church
Hours after Mrs May's private visit, Mr Corbyn made a trip to a church being used as a relief centre where he was photographed with his arm around the shoulders of some of those affected.
The Labour leader later issued a statement saying: "I feel very angry that it was possible for the fire to spread in the way it did. I feel very angry that so many lives have been lost when the system didn't work.
"The many residents I met today are very angry too; their concerns about the building were not responded to and their questions were not answered."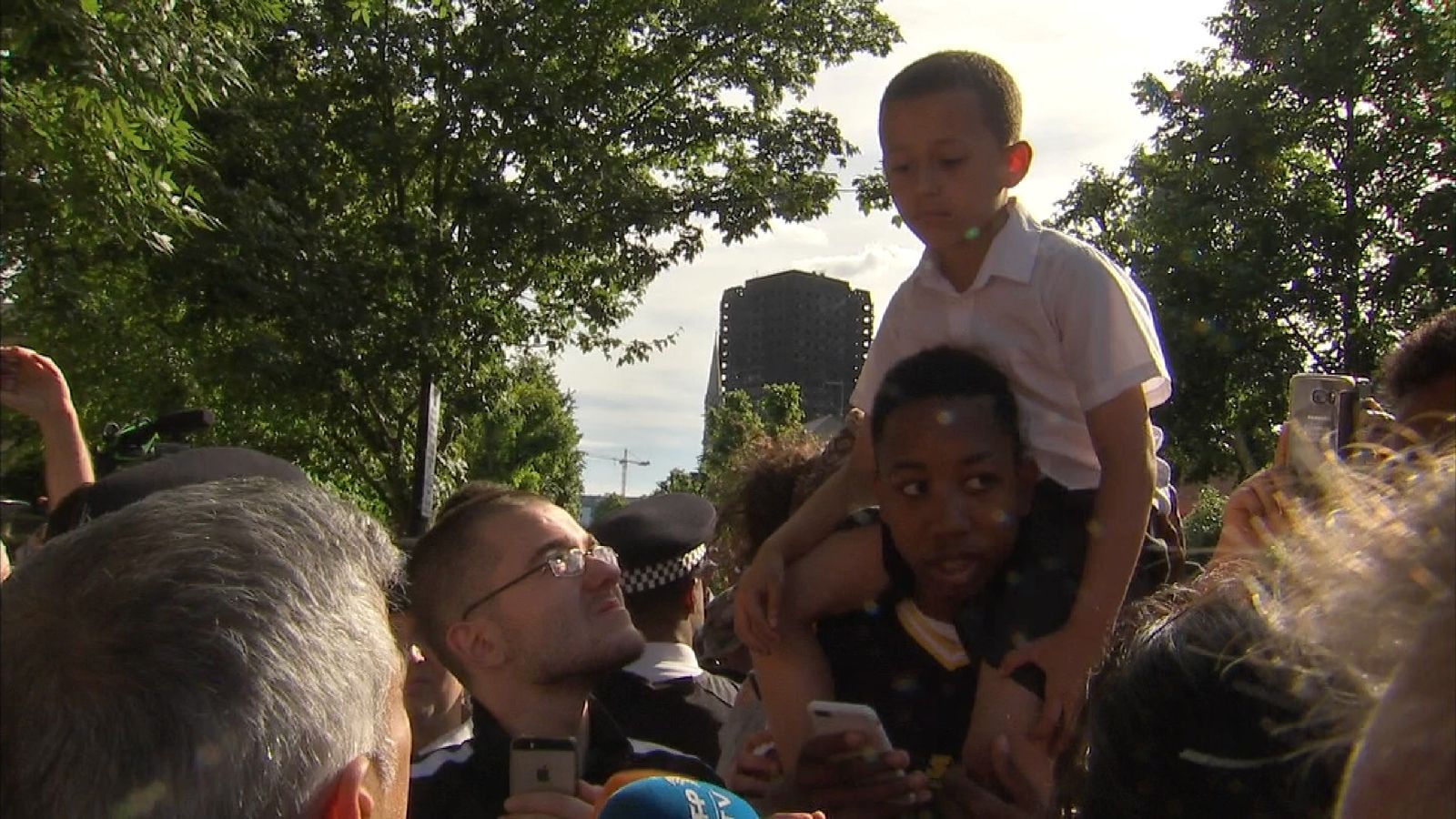 Video:
Mr Khan was heckled by frustrated crowds who swarmed around him during his visit to the scene.
The London mayor tried to shake the hand of seven-year-old Kai Ramos, who instead asked: "How many children died? What are you going to do about it?"