The Prime Minister's visit came after she chaired a meeting of the emergency COBRA committee at Downing Street.
Speaking outside Number 10, she said the Finsbury Park attack was "every bit as sickening as those that have come before" and "targeted the ordinary and the innocent going about their daily lives".
"Today we come together as we have done before to condemn this act and to state once again that hatred and evil of this kind will never succeed," she added.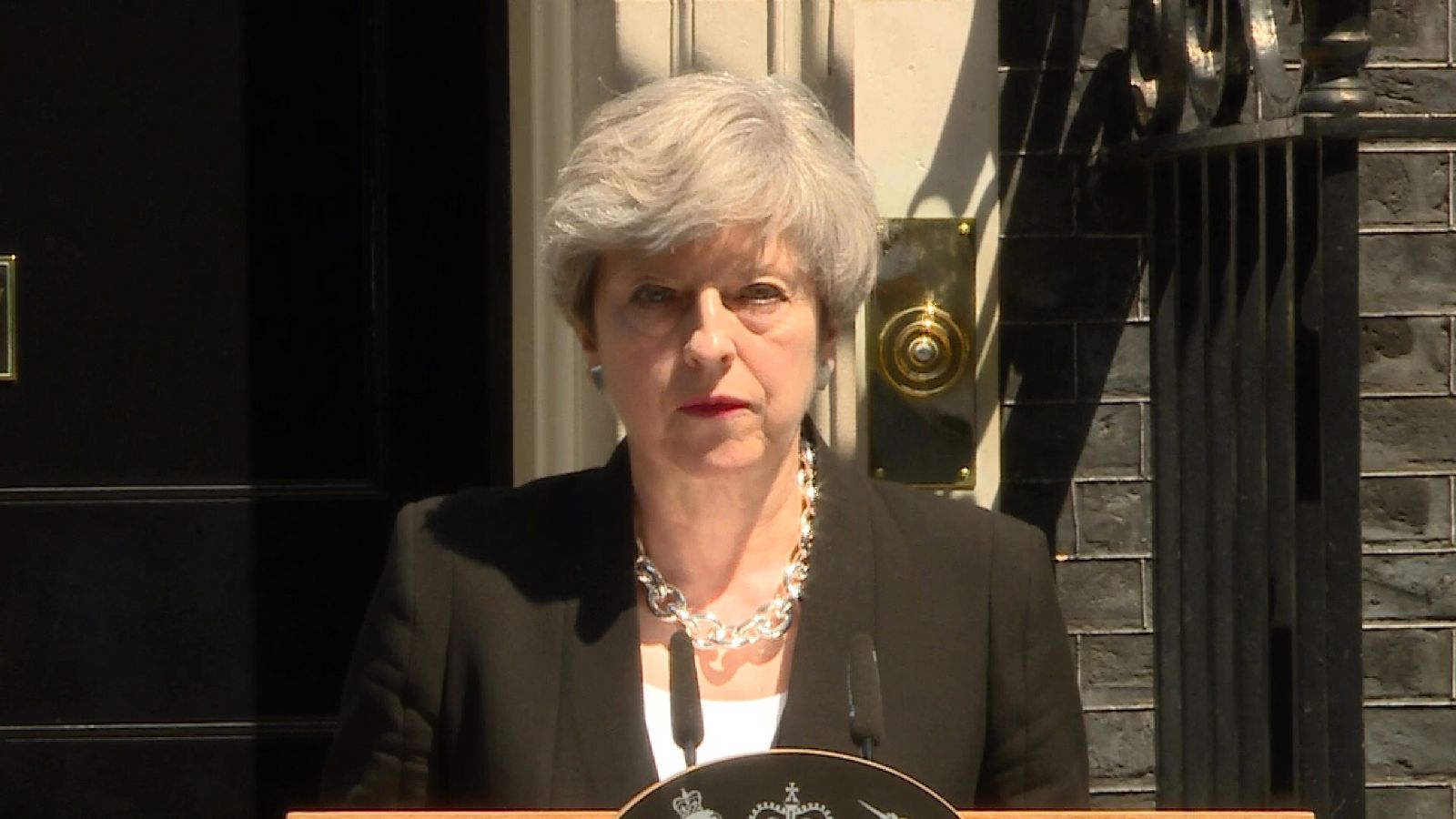 Video:
:: LIVE: Terror attack in London as van hits crowd
In the latest attack to hit Britain, a man drove a van into a crowd of worshippers outside the mosque, injuring 10 people and leaving one dead.
A 48-year-old man who had been held by members of the public was arrested on suspicion of attempted murder.
It is the fourth attack since March in the country, and the third to involve a vehicle deliberately driven at pedestrians.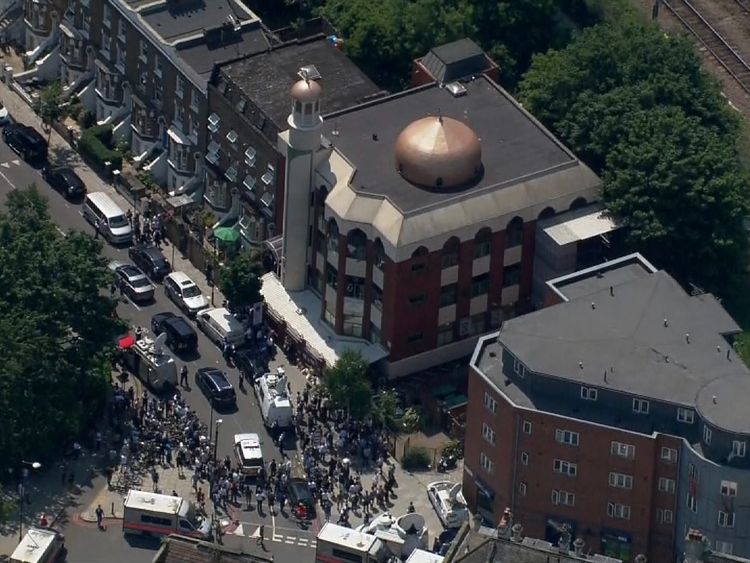 Image:The scene during the PM's visit to a North London mosque
The attack comes during the Muslim holy month of Ramadan.
For the PM, it comes at a difficult time, following her disastrous election gamble and the Grenfell fire, in which dozens of people were killed.
Her response to the blaze was widely criticised as lacking empathy.
Mrs May is fighting for her survival amid rumours a leadership challenge might be imminent.
More follows…