The Foreign Secretary set out a detailed vision for Brexit in a 4,000 word Telegraph article, insisting that a UK free from the EU could "be the greatest country on earth".
The Leave campaign's most prominent pledge in the run up to the 2016 referendum was that the NHS would benefit from £350m per week that the UK would have if it were to end its contributions to the European Union.
The pledge was mocked by the Remain campaign who accused Leave of making bogus claims and misleading the public.
The controversial claim even led Leave campaigner Dr Sarah Wollaston to defect to the Remain camp, saying Leave had "knowingly placed a financial lie at the heart of their campaign".
:: Theresa May to deliver major Brexit speech in Florence next week
However, Mr Johnson seems to stick by the claim as he writes about the benefits the UK will enjoy once it breaks away from the bloc.
He says: "And yes – once we have settled our accounts, we will take back control of roughly £350 million per week. It would be a fine thing as many of us have pointed out if a lot of that money went on the NHS, provided we use that cash injection to modernise and make the most of new technology…
"The NHS is one of the great unifying institutions of our country. It is the top political priority of the British people and, under the leadership of Jeremy Hunt, it is indeed the top priority of the Conservative party.
"Coming out of the EU will give us an opportunity to drive that message home."
The Foreign Secretary also writes about opportunities for the UK once it takes control if its cash, borders and laws.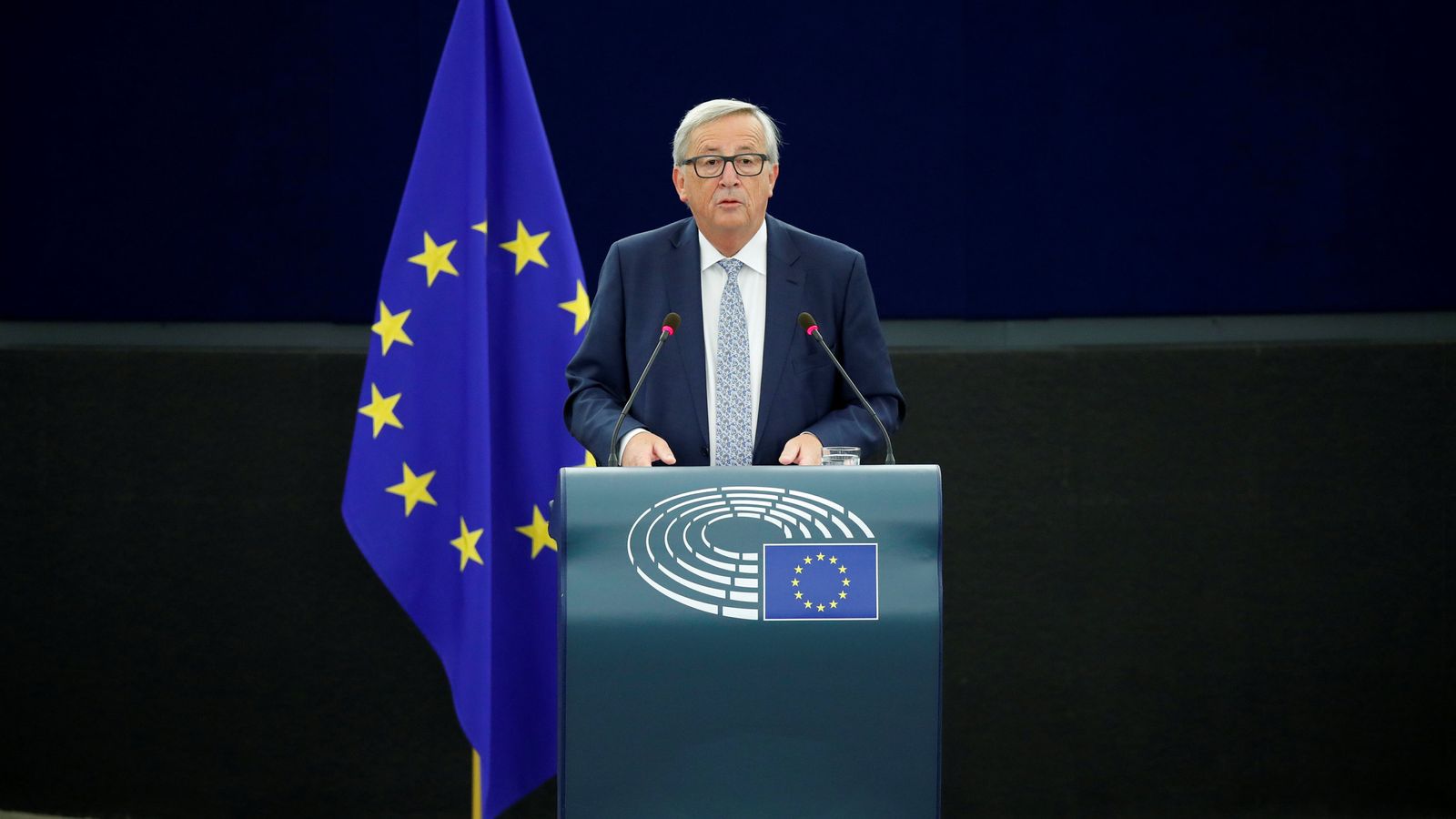 Video:
"At the stroke of a pen, the Chancellor will be able to cut VAT on tampons; often demanded by Parliament but – absurdly – legally impossible to deliver."
He says "we will have an immigration policy that suits the UK, not slamming the door but welcoming the talent we need, from the EU and around the world".
A spokesman for Jeremy Corbyn said: "Boris Johnson has laid bare the conflicts at the heart of Theresa May's Government over Brexit and cut the ground from beneath the Prime Minister's authority.
:: Brexit Secretary: EU divorce bill now '£60bn and falling'
"In the process he has exposed the Tories' real Brexit agenda – a race to the bottom in regulation and corporate tax cuts to benefit the wealthy few at the expense of the rights of the rest of us.
"The Foreign Secretary even has the gall to dredge up the fantasy of £350 million a week extra for the NHS. The Prime Minister must spell out now how this will be paid for, or stand condemned for once again trying to mislead the British public."
The Prime Minister will set out her vision for Brexit in a major speech in Florence on 22 September.