Following Wednesday's resignation, Ms Merrick informed Downing Street that Sir Michael lunged at her when she was a political reporter with the Daily Mail in 2003.
Ms Merrick told the Observer that, following the incident, she "shrank away in horror" and "ran off" to her office in the Press Gallery.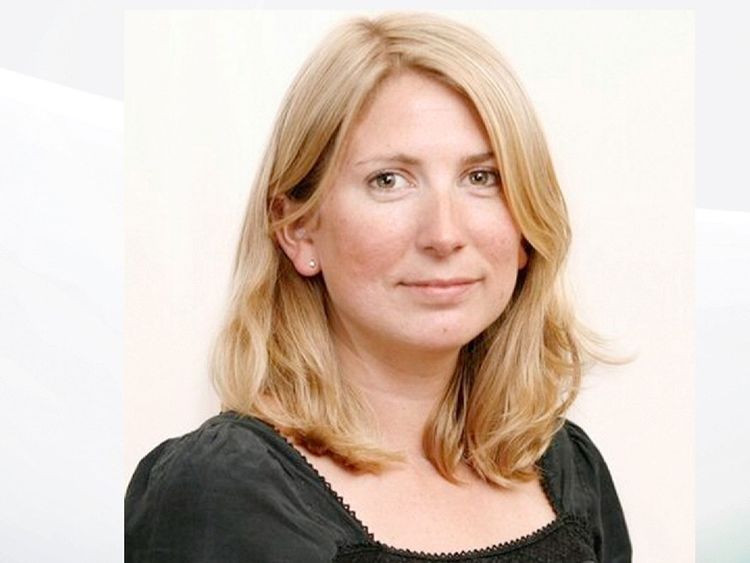 Image:Jane Merrick says Sir Michael attempted to lunge at and kiss her
"I felt humiliated, ashamed," she told the newspaper on Saturday.
"Was I even guilty that maybe I led him on in some way by drinking with him?" she asked.
"After years of having drinks with so many other MPs who have not acted inappropriately towards me, I know I was not."
A friend of Sir Michael has told Sky News the former defence secretary "realises this kind of incident was unacceptable, which is why he resigned".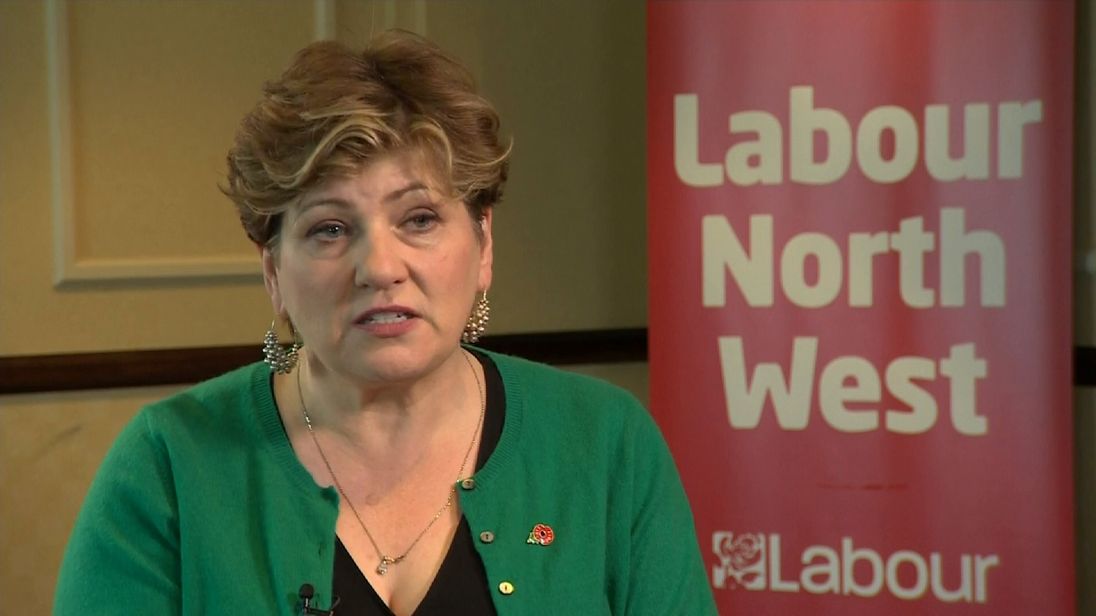 Video:
Following the resignation, Sir Michael said that his personal conduct had "fallen below the high standards we require of the armed forces".
:: Scottish minister Mark McDonald resigns over 'inappropriate behaviour'
This is the fourth allegation made against him within a week, after he apologised for putting his hand on journalist Julia Hartley-Brewer's knee during a Conservative party conference 15 years ago; and he was accused of making lewd remarks – which he denies – to Cabinet colleague Andrea Leadsom.
The sexual assault claim was revealed to The Times by former minister Anna Soubry who said that a "person with great courage" had presented their allegation to No 10 on Wednesday, shortly before Sir Michael's resignation.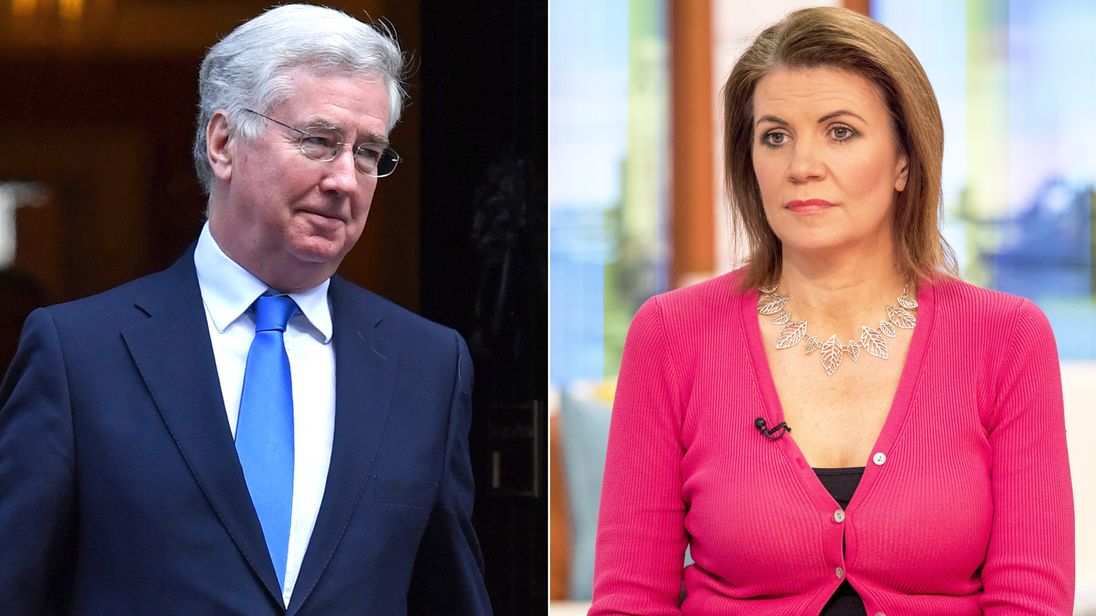 Video:
:: Tory MP Charlie Elphicke suspended over 'serious allegations'
"Theresa May made it very clear she took these allegations seriously and within hours he was gone", said Conservative MP Ms Soubry who had served as Sir Michael's junior at the Ministry of Defence until the 2015 election.
Sir Michael has issued a strong denial saying the claim was not true and libellous.
He said: "I've already accepted that I have behaved inappropriately in the past but I have never assaulted anybody".
He said no specific allegation was put to him.
It comes amid a deepening rift in the Conservative party about the claims made by Mrs Leadsom, the Leader of the Commons.
Image:Cabinet minister Andrea Leadsom made a complaint against Fallon
Ms Soubry said "somebody has betrayed Andrea Leadsom's confidence" by leaking the accusation.
But others in the party accused the former leadership contender of an act of revenge against Sir Michael after he is said to have suggested she would have to be sacked to get Cabinet agreement on a Brexit deal.
Ms Merrick said she decided to name Sir Michael after he "denied some allegations, and minimised others as somehow acceptable because they date from another time".
"His lack of contrition has made me change my mind," she said.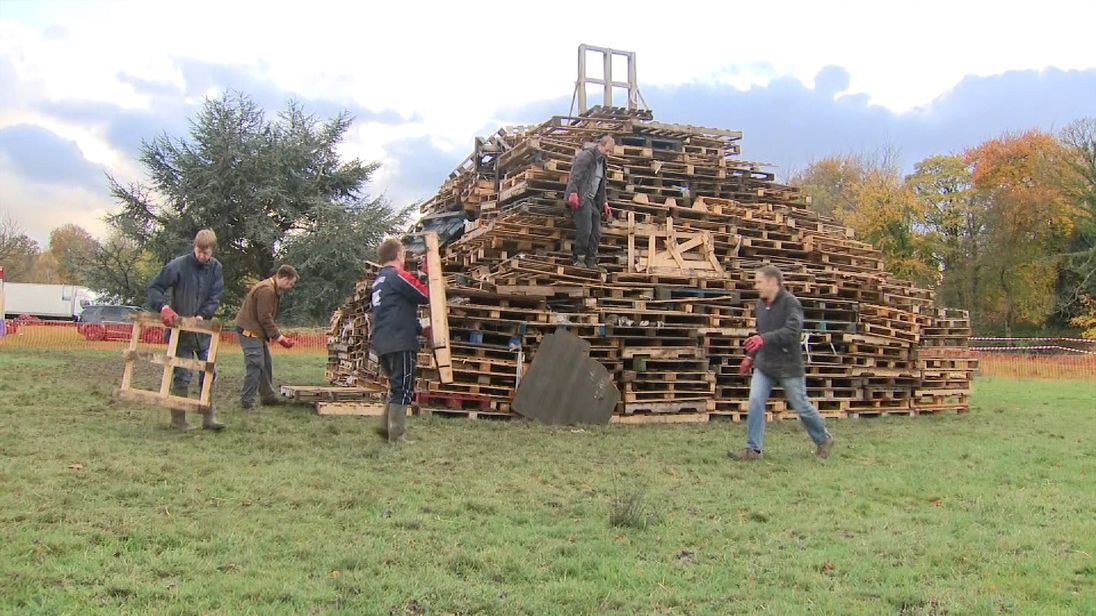 Video:
According to the Observer, this latest revelation was a tipping point for Downing Street, which was already compiling a list of incidents relating to Mr Fallon.
The wave of sexual harassment allegations sweeping Westminster is showing little sign of easing.
The Mail on Sunday reported that Tory whip Chris Pincher had been accused of making an unwanted pass at former Olympic rower and Conservative activist Alex Story.
Mr Pincher told the newspaper: "If Mr Story has ever felt offended by anything I said then I can only apologise to him."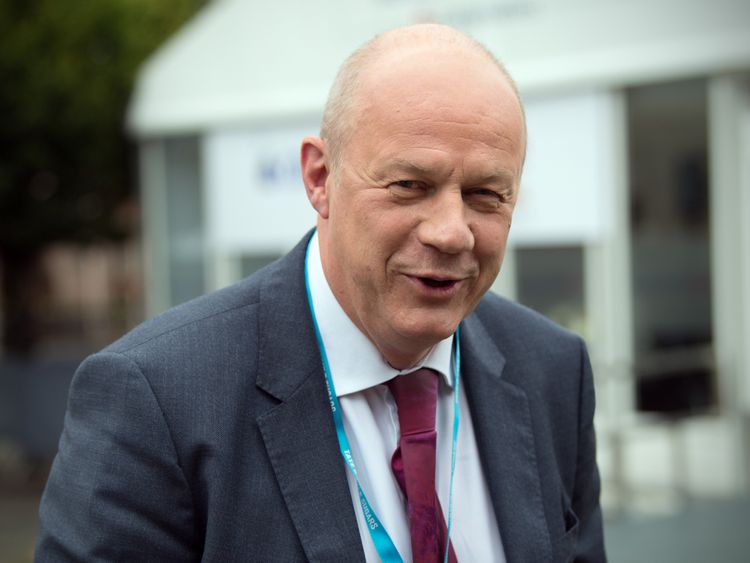 Image:First Secretary of State Damian Green has strongly denied porn claims
First Secretary of State Damian Green has strongly denied claims by a former police chief that pornographic material was found on one of his Commons computers.
The Sunday Times reported that ex-Metropolitan Police assistant commissioner Bob Quick alleged the material was discovered by officers during an inquiry into government leaks in 2008.
Mr Green said: "This story is completely untrue and comes from a tainted and untrustworthy source."