At a meeting at 10 Downing Street on Monday, leaders of the Westminster parties agreed proposals for an independent grievance process, to be introduced in the New Year, along with improved human resources support.
They have also established a cross-party working group to implement changes.
Their action comes amid a host of allegations against Government ministers, MPs and officials from across parties.
Speaking after the meeting, Theresa May hailed an "important step forward" as she revealed the plans, which include upgrading an existing helpline in order to provide face-to-face support for parliamentary staff by the end of November.
"Sadly, over recent days we've seen a number of allegations about figures from across the political parties," she said.
"It's important that those are investigated impartially and some have rightly been referred to the police.
"I think if this hasn't happened to you it's difficult to appreciate the impact this sort of behaviour can have.
"It simply has a lasting impact on people and we need to do more to stop these abuses of power."
:: Westminster harassment: Who is accused of what?
Image:Party leaders meet in Downing Street to discuss sexual harassment
The Prime Minister said the allegations centred around Parliament "should be a matter of shame for us all", but denied having prior knowledge of claims against Tory MPs before the scandal broke.
She said: "The allegations that have come to the fore in the last week, I've been made aware of over that time period because of things that have appeared in the press but also allegations that I've been told over the last week in private."
Labour leader Jeremy Corbyn claimed the "proof of the pudding is going to be in the eating" over the cross-party proposals.
Speaking to Sky News in Parliament after the meeting, he said: "We've agreed to set up this urgent group to represent all staff who work in this building, not just MPs and their staff.
"It's also employees of political parties, it's cleaners, it's catering workers, it's officials, it's agency staff.
"All people who work in this building deserve the knowledge they are in a safe working environment where there will be zero tolerance of bullying or harassment.
"It's a place that's very grand, very important and very exciting, but it's also a place of work."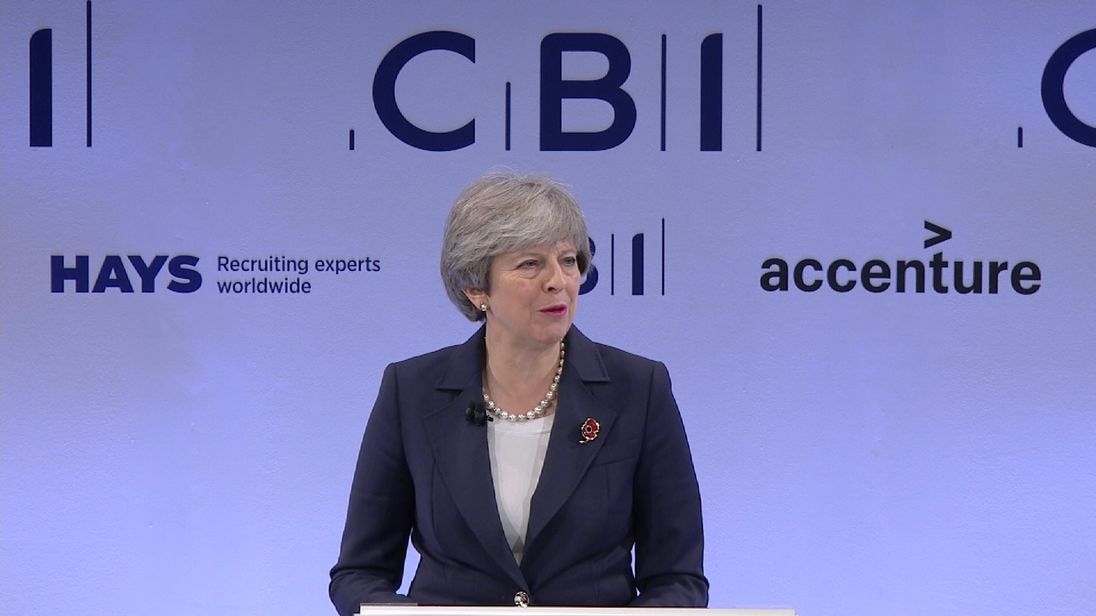 Video:
Mr Corbyn also suggested the party leaders had sent "a message to the whole country because there's been an increased discussion about sexual harassment in the workplace and in other aspects of life".
"All employers have got to take this seriously," he added.
Liberal Democrat leader Sir Vince Cable said: "These are the right first cross-party steps to address harassment and abuse in Westminster.
"There needs to be a robust, independent complaints system across Parliament that offers victims a safe, non-partisan procedure."