In a major foreign policy address, at the Lord Mayor's Banquet in the City of London, the Prime Minister pledged to deepen partnerships with countries in Asia to combat major issues.
"This includes tackling the problems in the region today – such as North Korea, where we have played a leading role in securing sanctions in response to the regime's outrageous proliferation of nuclear weapons," she said.
And paying tribute to Sky's coverage, Mrs May said: "And it includes continuing to step up our efforts to respond to the desperate plight of Rohingyas – brought home to us again on our TV screens so graphically today, with heartbreaking images of young children emaciated and pleading for help.
"This is a major humanitarian crisis which looks like ethnic cleansing.
"And it is something for which the Burmese authorities – and especially the military – must take full responsibility."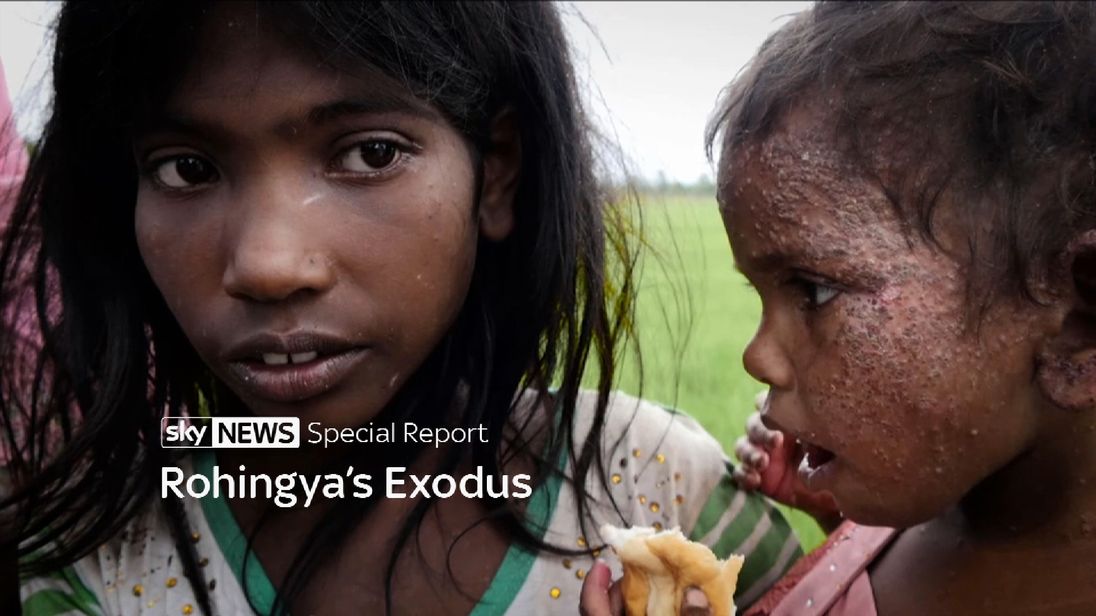 Video:
The Prime Minister added: "The UK is already the largest donor in response to this crisis.
"And we will continue to play a leading role in bringing the international community together – working through the UN and with regional partners to do everything possible to stop this appalling and inhuman destruction of the Rohingya people."
Mrs May also used her speech to launch a powerful attack on President Vladimir Putin's foreign policies and pledge that the UK would continue to play a leading diplomatic role after Brexit.
The Prime Minister suggested a post-Brexit trade deal would support Europe's commitment to open economies and free societies in the face of Russian threats to the international order.
"As I said in my speech in Florence, the UK will remain unconditionally committed to maintaining Europe's security," she said.
"And the comprehensive new economic partnership we seek will underpin our shared commitment to open economies and free societies in the face of those who seek to undermine them.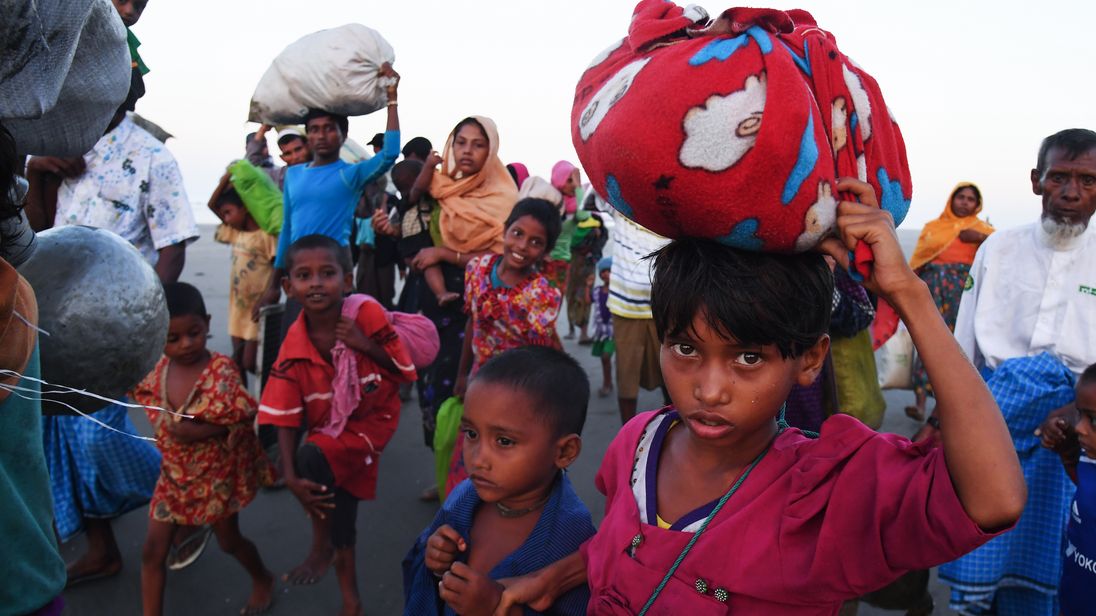 Video:
"Chief among those today, of course, is Russia. Russia's illegal annexation of Crimea was the first time since the Second World War that one sovereign nation has forcibly taken territory from another in Europe.
"Since then, Russia has fomented conflict in the Donbas, repeatedly violated the national airspace of several European countries, and mounted a sustained campaign of cyber espionage and disruption.
"This has included meddling in elections, and hacking the Danish Ministry of Defence and the Bundestag, among many others.
"It is seeking to weaponise information. Deploying its state-run media organisations to plant fake stories and photo-shopped images in an attempt to sow discord in the West and undermine our institutions.
"So I have a very simple message for Russia. We know what you are doing. And you will not succeed.
"Because you underestimate the resilience of our democracies, the enduring attraction of free and open societies, and the commitment of Western nations to the alliances that bind us.
"The UK will do what is necessary to protect ourselves, and work with our allies to do likewise."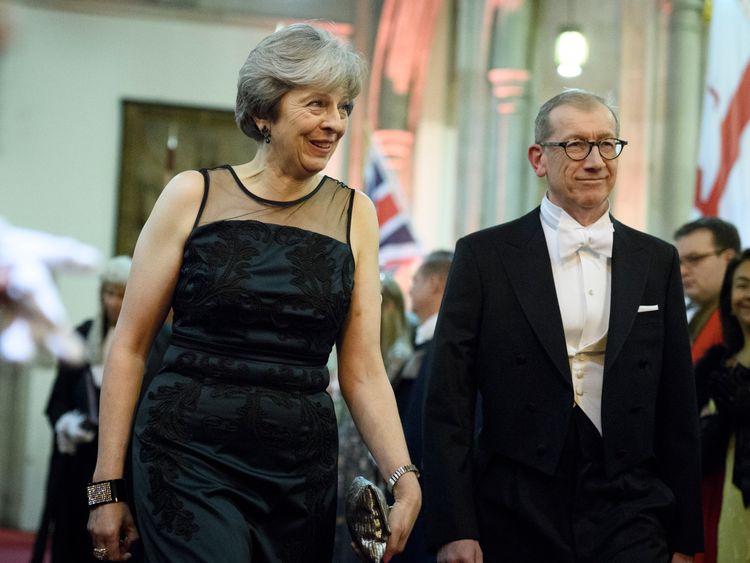 Image:The Prime Minister arrives with her husband Philip
The Prime Minister announced that Foreign Secretary Boris Johnson will visit Moscow in the coming months for talks.
"We will take the necessary actions to counter Russian activity," she said.
"But this is not where we want to be – and not the relationship with Russia we want.
"We do not want to return to the Cold War, or to be in a state of perpetual confrontation.
"So whilst we must beware, we also want to engage – which is why in the coming months the Foreign Secretary will be visiting Moscow.
"For there is another way. Many of us here looked at a post-Soviet Russia with hope.
"Because we know that a strong and prosperous Russia which plays by the rules would be in the interests of the United Kingdom, Europe and the world.
"As a permanent member of the UN Security Council, Russia has the reach and the responsibility to play a vital role in promoting international stability.
"Russia can, and I hope one day will, choose this different path.
"But for as long as Russia does not, we will act together to protect our interests and the international order on which they depend."
More follows…