Jack Sargeant, 23, said he would fight to represent people in Alyn and Deeside "in the proud tradition of my father".
And he vowed to get justice for Carl Sargeant, who died in an apparent suicide in November after being suspended over allegations about his personal conduct.
A post-mortem examination found the former children and communities minister hanged himself at his family home.
Jack Sargeant told Labour members he was "humbled and honoured", thanking them "for the trust they have placed in me", following his selection.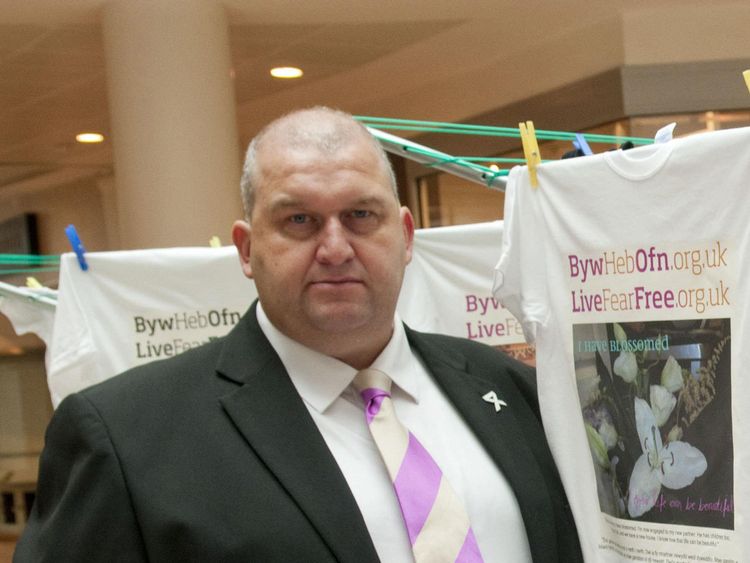 Image: Carl Sargeant died in November
He said: "I will be standing on a platform of being a powerful voice for local people in the proud tradition of my father.
"I will also be seeking justice for him – getting to the truth about the chain of events that led to his premature death.
"From tomorrow I will be out and about on the campaign trail right across the constituency, listening to local concerns about the economy, health and education."
He added he would take "nothing for granted" in the by-election, scheduled for 6 February.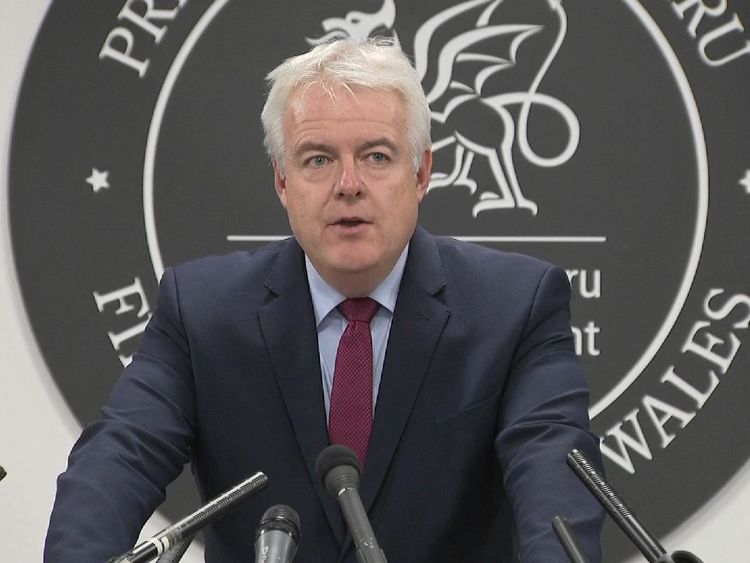 Image: Carwyn Jones says he did everything 'by the book'
Carl Sargeant comfortably won his seat in 2016, with 9,900 votes to second-place Conservative candidate Mike Gibbs' 4,500.
The other candidates fighting the up-coming election include Sarah Atherton for the Tories and Carrie Harper for Plaid Cymru, and Donna Lalek for the Liberal Democrats.
UKIP's group leader in the Welsh National Assembly, Neil Hamilton, said they would not stand a candidate "in respect of the late Carl Sargeant", if Labour picked Jack Sargeant.
An inquiry is under way by the UK Labour Party into Carl Sargeant's death, after his family claimed "common courtesy, decency or natural justice" was not afforded when reports of "certain incidents" first surfaced.
Welsh First Minister Carwyn Jones said he had "no alternative" but to sack Mr Sargeant and did "all I could to make sure everything was being done by the book".