Justine Greening announced she was quitting the Government in protest at being moved from education to work and pensions.
The Putney MP said she was standing down because enhancing "social mobility" meant more to her than a ministerial career.
Friends close to Ms Greening told Sky News she expected to stay on, and that other incompetent and disloyal MPs had been allowed to stay or given expanded briefs.
Mrs May said she was "disappointed" at the decision that saw one of the few female and LGBT Cabinet ministers head to the backbenches.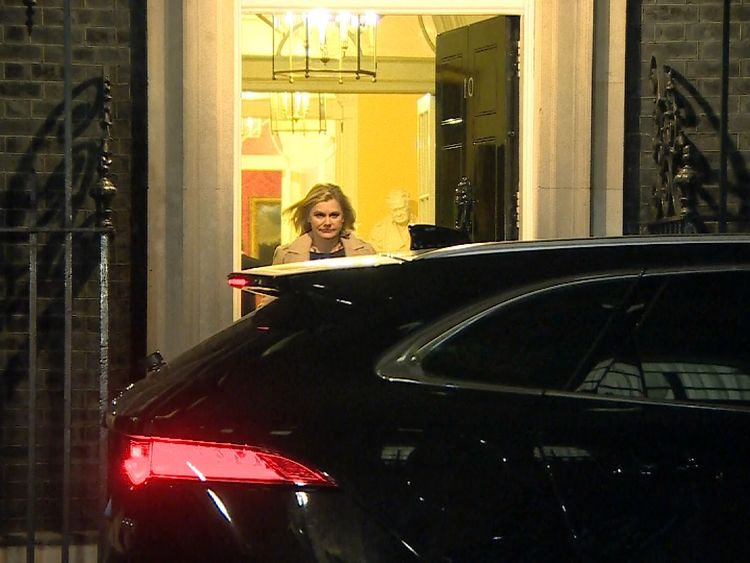 Image: Justine Greening resigned over attempts to move her
It came after a reshuffle already criticised by Tory MPs for its confused nature.
At the outset, Transport Chris Grayling was mistakenly announced on Twitter as the new Chair of the Conservative Party – a role later given to outgoing immigration minister Brandon Lewis.
And a backlash grew after Lewes MP Maria Caulfield was appointed the party's vice-chair for women – despite having led opposition to the decriminalisation of abortion.
But Mrs May sought to stamp her new direction for the party on two major areas.
Jeremy Hunt was put in charge of the beefed up Department of Health and Social Care.
And Sajid Javid stayed in post but in the newly-named role of Secretary of State for Housing, Communities and Local Government.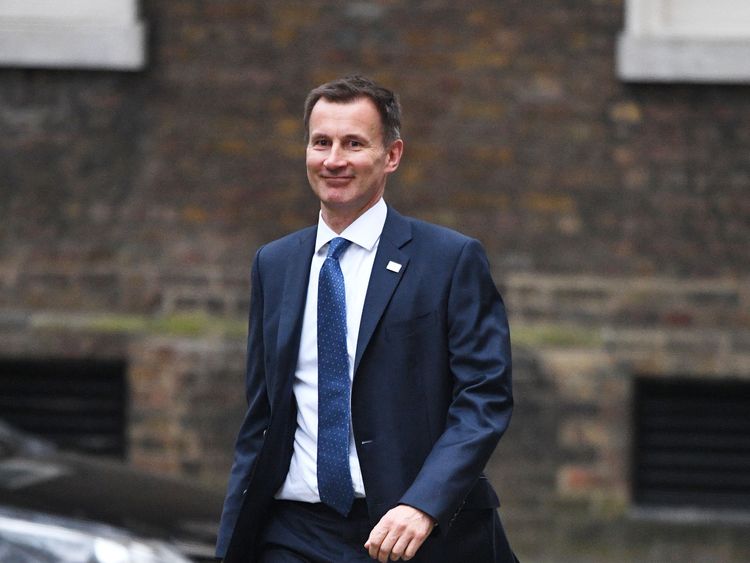 Image: Jeremy Hunt became Health and Social Care Secretary
Departures from the Cabinet included Northern Ireland Secretary James Brokenshire, replaced by outgoing Culture Secretary Karen Bradley.
While Patrick McLoughlin stood down as party chairman – a move many saw as unsurprising given the blame he faced for the Tories' election gamble and the PM's conference speech.
All the movements mean 10 women will now attend Cabinet, up from eight, and top roles in CCHQ are filled by more ethnic minority MPs.
Several 2017-intake MPs featured prominently, too, in a bid to refresh the party's appearance with young voters and push fresh talent up the ranks.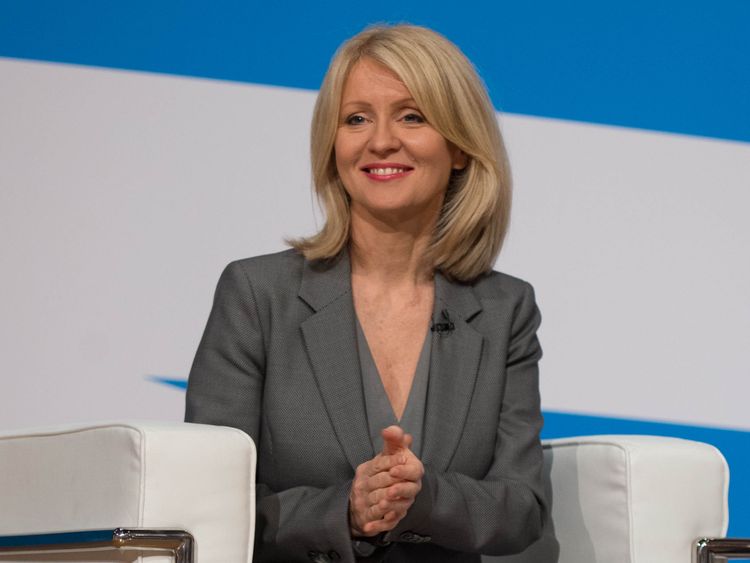 Image: Esther McVey was brought back into the Cabinet
Former work and pensions minister Esther McVey, who temporarily lost her seat between 2015 and 2017, returns to head the department.
And Saffron Walden MP Kemi Badenoch has taken charge of selecting Conservative candidates to fight the next general election.
But the result of Mrs May's attempt to diversify the party did not please everyone. After reports several male ministers talked the PM into letting them stay on, one Tory MP told Sky News: "She caves into boys but not a woman. Dreadful error."
And even the prospect of junior ministers being reshuffled on Tuesday sparked a critical response from one Tory backbencher. Nicholas Soames tweeted: "I don't mean to be rude or to be seen to be disloyal but there needs to be a major improvement to the Reshuffle tomorrow #doitwell."