The former UKIP leader tweeted: "Maybe, just maybe, we should have a second referendum on EU membership. It would kill off the issue for a generation once and for all."
It followed comments he made on television talk show The Wright Stuff.
Mr Farage said: "What is for certain is that the Cleggs, the Blairs, the Adonises will never, ever, ever give up.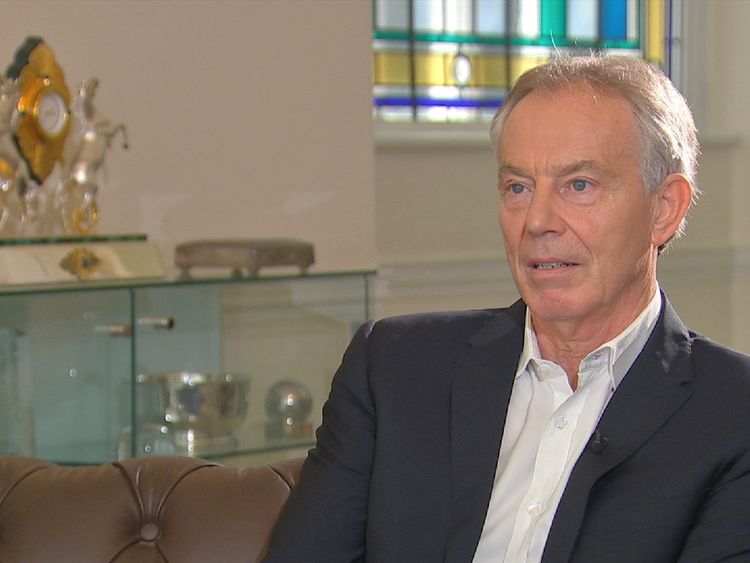 Image: Mr Farage claims a second vote would send Tony Blair into 'total obscurity'
"They will go on whingeing and whining and moaning all the way through this process.
"So maybe, just maybe, I'm reaching the point of thinking that we should have a second referendum…on EU membership."
The 53-year-old added: "The percentage that would vote to leave next time would be very much bigger than it was last time round.
"We may just finish the whole thing off and (Tony) Blair can disappear off into total obscurity."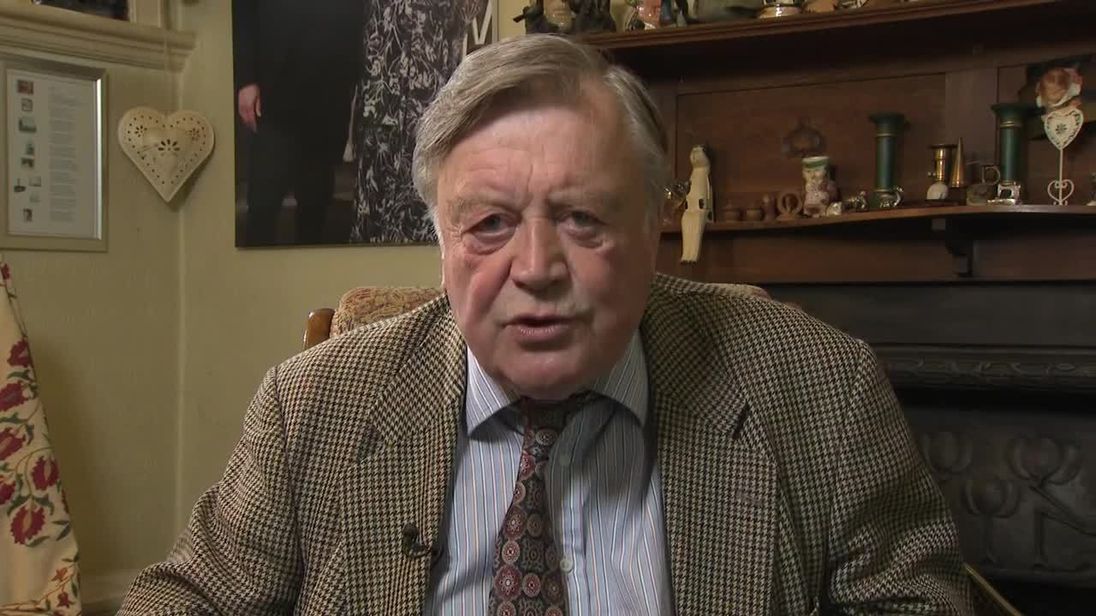 Video: Clarke: Years of complicated Brexit negotiations ahead
Leave.EU campaign co-founder and major UKIP donor Arron Banks has backed Mr Farage's call for a second referendum, insisting Leave "would win by a landslide".
"If we do not act radically now, we will sleepwalk into a faux Brexit, in name only," he said.
"True Brexiteers have been backed into a corner and the only option now is to go back to the polls and let the people shout from the rooftops their support of a true Brexit."
Despite this, UKIP leader Henry Bolton said his party opposes another vote as it would be "damaging to the nation".
In response to Mr Farage's comments, Lord Malloch Brown, who chairs Best for Britain which opposes Brexit, said: "Bring it on."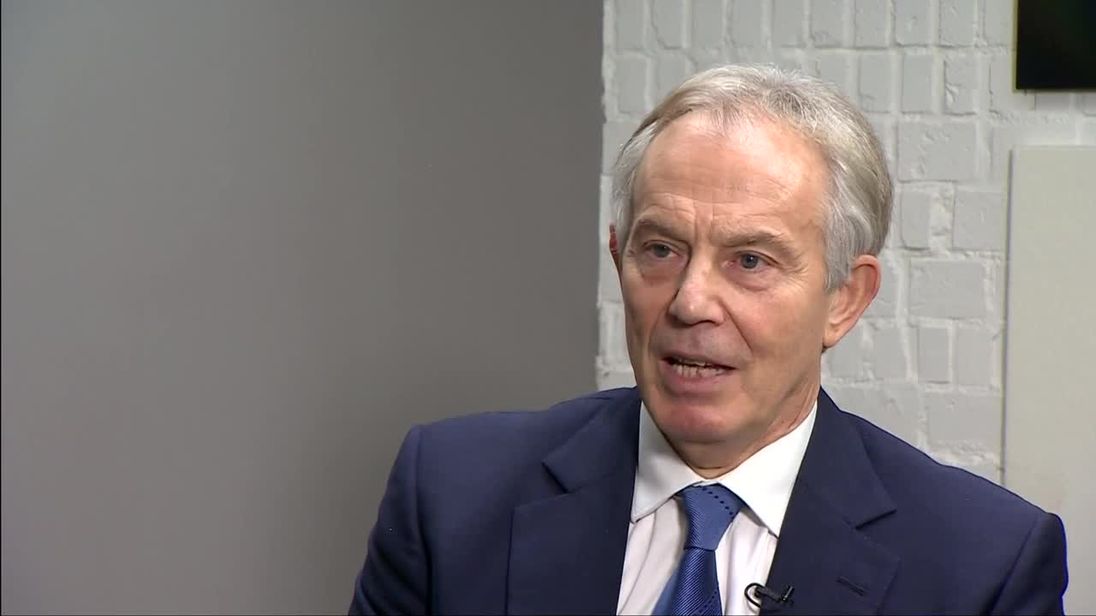 Video: 'Labour should alter Brexit stance'
Lord Brown claimed another vote was something "the country needs", adding: "Every day we see the disaster of Brexit as we see its impact on our economy, jobs, communities and our society.
"With these comments, Nigel Farage is disowning the chaos that trying to leave the EU has wrought on this country."
Another staunch Remainer, Labour MP Chuka Umunna, said: "For perhaps the first time in his life, Nigel Farage is making a valid point.
"In a democracy like ours, the British people have every right to keep an open mind about Brexit."
Meanwhile, in a reference to the 2010 leaders' debate, Nick Clegg tweeted: "I agree with Nigel".