Mr Barnier said time was "very short" for both sides to strike a deal to stop a cliff-edge departure on Brexit day.
He claimed there were still "problems" in Brussels "understanding the position" of the British Government.
Prime Minister Theresa May this week vowed to be "robust" in the face of EU demands, including the continuation of freedom of movement during the transition.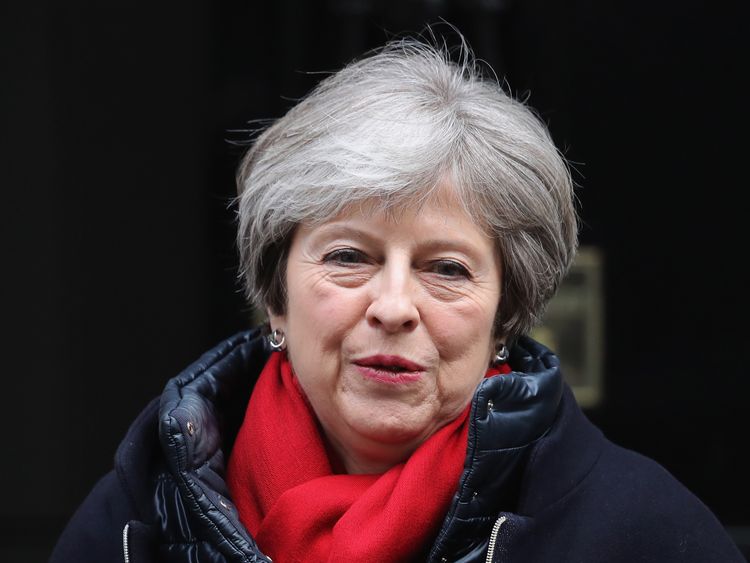 Image: Theresa May said she would be 'robust' in the face of EU demands
Responding, Mr Barnier said: "I'm surprised by these disagreements and if they persist, a transition is not a given.
"I wasn't talking about a threat. We have to bear in mind what the UK has said. I have some problems understanding the position. They themselves asked for this transition period.
"The EU27 heads of government said yes on the basis of very logical positions. It's understandable.
"But if this disagreement were to persist there will undoubtedly be a problem."
Mr Barnier also tried to defuse a row with David Davis, after the Brexit Secretary fumed that Brussels was "unwise" to devise a plan to sanction Britain during the transition.
He insisted he had always been objective and calm, and refused to be drawn into a discussion about "discourteous" language.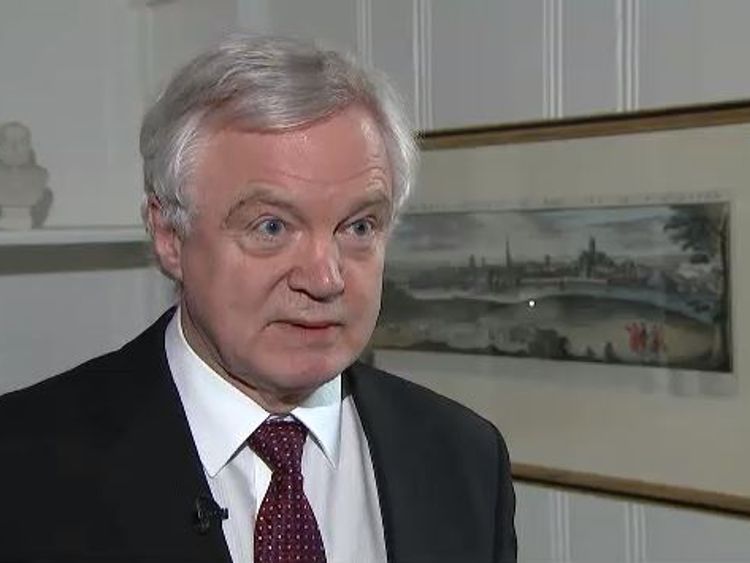 Image: David Davis called the EU's punishment plan 'unwise'
The former European Commissioner added there was still no final agreement on the Northern Ireland border issue.
"It is important to tell the truth," he cautioned.
Mr Barnier said the only option that could be put into the final withdrawal agreement at present was Northern Ireland adopting "full regulatory alignment" with the EU.
He complained Britain's offer of specific solutions was not yet viable because "we are waiting for such solutions".
The comments from a media conference in Brussels came at the end of a week of technical talks between both sides' negotiators.
There was laughter in the hall as Mr Barnier was asked why the UK was not giving a presentation on Friday on what it wants from the future partnership.
"The time has come to make choices, and we await with great interest the choices," he said.